What to expect on your visit to our lab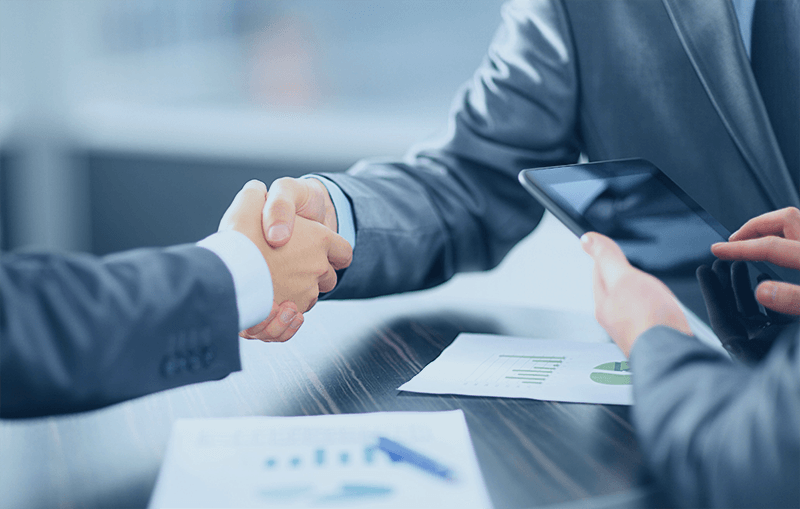 At Capital Data Recovery Inc, we treat every case exclusively, analyzing all of the media factors and failure details to create an appropriate course of action for each individual case.

Upon your first visit, your recovery or forensic project will be discussed with one of our experts who will advise you on the best strategy for your particular situation; Our main goal is to provide you with a successful outcome in the most time and cost-efficient way.

Once our engineers perform the initial evaluation, we will determine the cause of failure, analyze all possible culprits that can influence the recovery process. We will then provide you with a firm detailed price quote.

When the quote is approved, our engineers will go ahead and recover every bit of information they can from your failed media. Subsequently, all recovered information goes through an integrity check using dedicated tools that ensure the highest level of privacy.
With Capital Data Recovery Inc there are no hidden charges.
Capital Data Recovery Inc will sign non-disclosure agreements with every customer.

Lastly, your data will be returned to you on a new external hard drive, flash drive, or another storage device of your choice. Our "No Data – No Fee" policy is always in effect, meaning that you will only be charged for the service if all data or the files specified as "priority" are successfully recovered.
We are customers ourselves; We always think from a customer perspective and treat every you the way we want to be treated.
At Capital Data Recovery Inc we do the job right the first time, minimizing the risks, keeping the costs down, and ensuring your priceless data is saved.
Simplicity is the key, so we offer you a simple & efficient data recovery process from start to finish
Project submission
You are welcome to drop by Monday to Friday, 10 a.m. to 5 p.m. to bring your project. If you are out of city customer, we can send you a free shipping label.
Diagnostics
We offer emergency, standard and economy evaluations, ranging from overnight turn-around to 5 business days for economy.
Quote approval
Upon completion of diagnostics, you will receive a quote for the approval. Once approved, we'll resume your data recovery project.
Project completion
Your recovered data will be transferred onto an external hard drive or uploaded to a secure server for you to download your data, minimizing your downtime.
Services we offer
Hard drive, ssd data recovery
Raid recovery service
Mobile phone data recovery
Flash memory data recovery
Professional backup consulting & installation
Hard drive by sector cloning
Hard drive wiping or data destruction
Hard drive certification/performance check
Computer & mobile forensic investigations
Professional data recovery training
Does your Home or Business Insurance cover your recovery?
We have been successfully working very closely with a number of insurance companies delivering recovered data to our customers.
Regardless of the make, type and model of the digital storage device, they all are susceptible to logical, electrical and mechanical failures over the lifetime.
Most storage devices come with a manufacture's warranty that will provide you with a new/refurbished unit if the device fails during the warranty period. Product warranties do not cover data loss or any costs associated with the recovery of your lost data.
However, you may be eligible to have data recovery services covered if you have:
Business / Office insurance
Home / Renters insurance
PPOC Membership (Professional Photographers Of Canada)
Home insurance
For homeowners, electronic data recovery coverage might be included in the home insurance policy or can be added as an optional feature.
Business insurance
Business insurance coverage comes in a variety of different packages to meet your specific needs. Many business insurance policies will include one or more of the following coverage: Intellectual Property Coverage, Interruption of Business Coverage, and Electronic Data Loss Coverage.
If your business suffered an unexpected data loss, data recovery services might be covered under one of the above-mentioned clauses.
Check with your insurance broker to verify the extent of your coverage. If you have adequate coverage for data recovery services, Capital Data Recovery will work directly with your insurer on retrieving your lost data and delivering it to you in a safe and timely manner.
If your business has experienced a crash or computer failure, or if you have lost sensitive data on your home computer such as pictures of your wedding, children, family, contact us immediately.
Do not attempt to recover the data yourself, as you risk losing information that can only be recovered by professionals using specialized equipment.
Please, fill out the form below to get help with your recovery project