Tape data recovery, restoration & migration services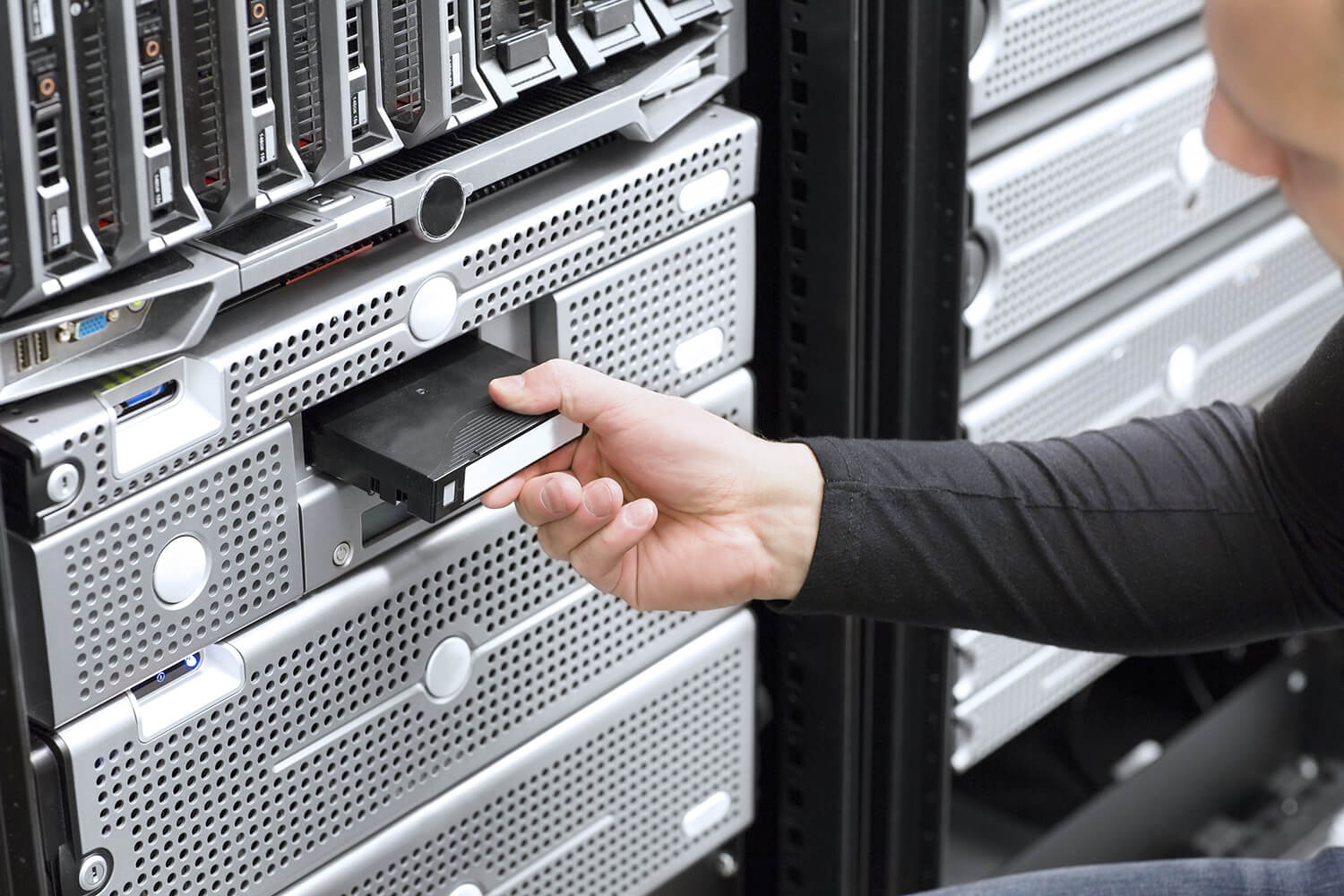 Do you have hundreds or even thousands of data tapes that you need to be restored with the data copied to DVDs, hard drives or other storage media?
Does the data format need to be migrated so that it will integrate into your current systems? Do you no longer have the equipment or environment to restore your legacy data?
We can help. Call us today to speak with a Tape specialist and get real answers to your questions.
Capital Data Recovery Inc can recover or restore data from nearly all tape form factors and backup software formats.

In addition to tape restorations and recoveries, we perform large scale data migrations of your legacy media to a more current format.
We can recover data from
Tapes immersed in flood water
Snapped or burnt tapes from a fire
Tapes damaged by chemicals and smoke
Intentional or accidental physical damage
Software problems or backup failures
Overwritten tapes with Header damage
Tape cartridge formats supported
Quarter-Inch cartridge (QIC) media:
3.5" Cartridge Series - DC2000 (QIC 40, 80, 120, 250, 3020, etc.)
5.25" Cartridge Series - DC600, DC6000, DC9000, Magnus 1.2, 2.5
Mini QIC / Travan
Travan Media - TR1, TR3, TR4, TR5
Travan NS Network Series - NS8, NS20
4mm Cartridges - 60M, 90M, 120M, 125M, 150M
DAT DDS-1, DDS-DC, DDS-2, DDS-3, DDS-4
8mm Cartridges - 54M, 112M, 160M, 160MXL
DLT Media - DLT II, DLT III (10/20GB), DLT IIIXT (15/30GB), DLT IV (35/70GB)
SuperDLT Media
AIT, AIT2, AIT3 Cartridge Media
3480/3490/3490E
MLR / SLR Media - All Sizes
LTO Media - All Sizes
Iomega/Ditto
Exabyte 8mm – 8200/8500/8700, Mammoth, M2 type series
StorageTek 9840, 9940 series
ADR Media – All sizes
VXA Media – All sizes
9-Track Media – All sizes
and many more...
Reel tape media formats supported
600', 1200', 2400', 3200'
1600 BPI, 3200 BPI, 6250 BPI
Backup software supported
Arcada / Conner / Seagate / Veritas Backup Exec - All Versions
Cheyenne / Computer Associates - ArcServe & Arcsolo - All Versions
Brightstor Arcserve - All Versions
MS Backup - All Versions
NovaStor - All Versions
Dantz Retrospect - All Versions
Unix - Tar & CPIO
and many more…
We support over 500 different backup software formats and our engineers can develop custom extraction methods for your situation if needed.
We support tape drives and media sold by
3M, ADIC, Archive, Caliper, CDC, CMS, Cipher, Colorado, Compaq, Conner, DEC, Emerald, Everex, Exabyte, Fujitsu, HP, Hitachi, IBM, Iomega, Imation, Irwin, JVC, Legacy, Iomega, JVC, Maxell, Maynard, Micronet, Mountain, NCR, NEC, Panasonic, Quantum, Sanyo, Seagate, Sony, Sun, Tandberg, Teac, Tecmar, Verbatim, Wang, Wangdat, Wangtek, Unisys
I have worked with many companies over the years. Your customer service and support is above the rest. I am pleased to say I would definitely continue to use you guys in the future.
Project submission
You are welcome to drop by Monday to Friday, 10 a.m. to 5 p.m. to bring your project. If you are out of city customer, we can send you a free shipping label.
Diagnostics
We offer emergency, standard and economy evaluations, ranging from overnight turn-around to 5 business days for economy.
Quote approval
Upon completion of diagnostics, you will receive a quote for the approval. Once approved, we'll resume your data recovery project.
Project completion
Your recovered data will be transferred onto an external hard drive or uploaded to a secure server for you to download your data, minimizing your downtime.
Please, fill out the form below to get help with your data recovery project