Your mobile phone photos and videos can be saved
Mobile phones and tablets have made it into our daily lives by now. It's a complex personal computer that we carry with us every single day.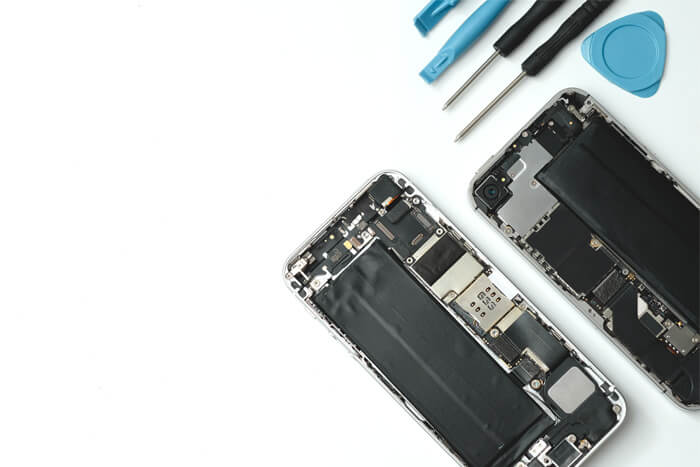 Losing access to your photos, videos, text messages or notes can be devastating.
If your Android, iPhone, Blackberry or Windows phone suddenly stopped working or has suffered accidental damage, we have the right tools to recover all data from the failed phone.
An average smartphone user keeps gigabytes of data on their mobile phones, including photos, videos, important text messages and more. We've done projects that were sent to us by mobile repair shops as a last resort, and we were able to successfully recover all data from the failed Android, iPhone or Blackberry mobile phones.
At Capital Data Recovery Inc we use an array of high-end tools that are used by the Federal Government for the retrieval of data from mobile devices.
We have successfully recovered lost photographs, notes, SMS, iMessage, WhatsApp, Facebook and other messages from iPhones, Android, Blackberry and Windows phones.
Even if your phone is not turning on, we have the tools to extract the data from the memory chips located on the logic board of your mobile device.
If you require this for a legal case, refer to our forensic services for more information.
Some of the projects we've done
Deleted photos or videos
Call logs, Notes, GPS location data
Liquid damage or if your phone simply won't power on
Broken connectors or unable to charge
Severely damaged screen
Operating system corruption
No longer working after a software update of your phone failed during the update
iPhone that shows an iTunes logo
We can extract the contents corrupt iTunes backup
Encrypted iTunes backup
Chip-Off data recovery
Bitcoin wallet data recovery
---
The experience of working with Capital Data Recovery Inc staff was exceptional. Their professional manner, accompanied by their skill and focus in resolving the lost data on a mobile was appreciated and valued. They are "a true service provider" in every sense of the phrase.

Project submission
You are welcome to drop by Monday to Friday, 10 a.m. to 5 p.m. to bring your project. If you are out of city customer, we can send you a free shipping label.
Diagnostics
We offer emergency, standard and economy evaluations, ranging from overnight turn-around to 5 business days for economy.
Quote approval
Upon completion of diagnostics, you will receive a quote for the approval. Once approved, we'll resume your data recovery project.
Project completion
Your recovered data will be transferred onto an external hard drive or uploaded to a secure server for you to download your data, minimizing your downtime.
Please, fill out the form below to get help with your data recovery project