Flash-based digital media recovery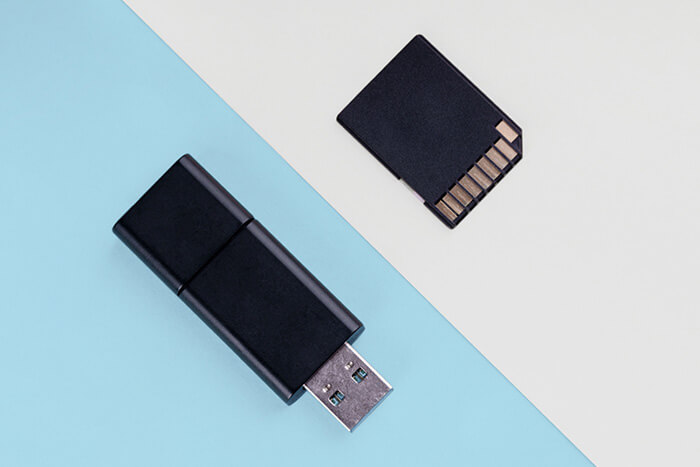 Whether you accidentally formatted or deleted images or any other data from your flash media device or in case of a physical or electrical failure where your flash media is not being recognized by your camera, phone or computer, we can help you get your data back.
At Capital Data Recovery we have successfully recovered data from flash, USB, SD, CF cards of different brands, to name a few: Samsung, Kingston, Lexar, SanDisk, Transcend, Verbatim, and other "no-name" brands.
In case of an accidental file deletion or media formatting, it is important to disconnect it immediately from a computer or your camera. This will avoid any data overwriting process and help us save your important files.
If your USB drive or SD, MicroSD of CF card is no longer being identified by a camera (card error message) or a computer, it is important to immediately remove it and call us for help.
Most digital media failures occur due to memory chip degradation or controller failure. Connecting it back to your computer may damage it further. If data is critical, contact our support team for immediate help.
Call our support or submit your project online to get help.
---
So impressed with the services from Capital Data Recovery. Staff was friendly, professional and knowledgeable. They kept me informed on progress, explained the issue so I could easily understand and provided 100% recovery. I could not be more grateful to them for saving years of pictures and videos of family memories!
Project submission
You are welcome to drop by Monday to Friday, 10 a.m. to 5 p.m. to bring your project. If you are out of city customer, we can send you a free shipping label.
Diagnostics
We offer emergency, standard and economy evaluations, ranging from overnight turn-around to 5 business days for economy.
Quote approval
Upon completion of diagnostics, you will receive a quote for the approval. Once approved, we'll resume your data recovery project.
Project completion
Your recovered data will be transferred onto an external hard drive or uploaded to a secure server for you to download your data, minimizing your downtime.
Check out our Instagram posts for successful recoveries of flash media.
Please, fill out the form below to get help with your data recovery project