Hard drive data recovery services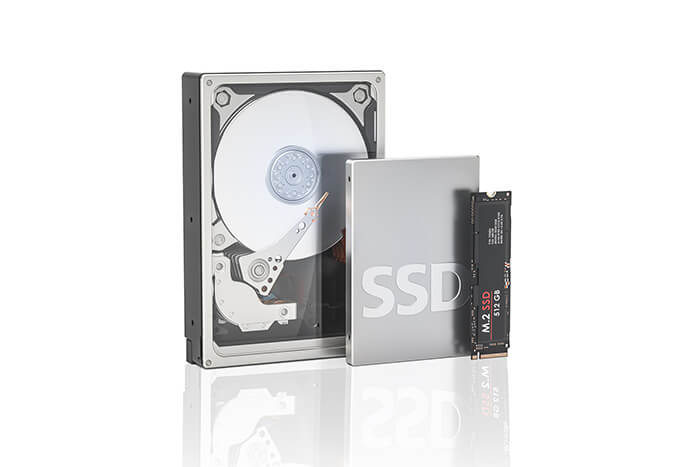 There are numerous reasons for data loss, from boot failures to accidentally deleted files and virus attacks.
Fortunately, you can benefit from Capital Data Recovery's expertise.
We use experience, tools and a continually growing body of knowledge to retrieve your files.
With over 18 years of professional data recovery experience, our team has what it takes to reunite you with your lost data, whether it's a crucial business data or sentimental home photos and videos of your loved ones.
All types of hard drives are supported
We can recover data from all types of hard drives and SSD drives, whether it is an external hard drive such as Western Digital My Passport, Seagate, LaCie, Hitachi, Toshiba, Samsung, Kingston, Adata, or an internal hard drive from an Apple iMac, MacBook Pro, PC laptop or a desktop.
With years of professional experience with Apple Mac OSx, Windows, Linux operating systems we achieved success rates of over 95%. Apple has been referring their local customers to us for various data recovery needs, and we have done our best to keep that recovery rate increasing.
We have successfully recovered data from encrypted FileVault containers, corrupted Time Machine backups, damaged Fusion drive configurations, and failed Apple SSD drives.
From hard drives to complex SSD recoveries, we will help you get your data back quickly and securely, so you can get back up and running with minimal downtime.
We have successfully recovered hard disks declared unrecoverable by other data recovery companies.
Reach out to our hard drive and SSD recovery support team to get assistance with your project. We only aim for a successful outcome.
I am very impressed with the quality of the service, timeliness and hassle-free commitment. Thank you for a wonderful experience, and I wish everyone operated with such integrity and professionalism as you do.
Project submission
You are welcome to drop by Monday to Friday, 10 a.m. to 5 p.m. to bring your project. If you are out of city customer, we can send you a free shipping label.
Diagnostics
We offer emergency, standard and economy evaluations, ranging from overnight turn-around to 5 business days for economy.
Quote approval
Upon completion of diagnostics, you will receive a quote for the approval. Once approved, we'll resume your data recovery project.
Project completion
Your recovered data will be transferred onto an external hard drive or uploaded to a secure server for you to download your data, minimizing your downtime.
Please, fill out the form below to get help with your hard drive data recovery project