Looking for professional RAID data recovery services?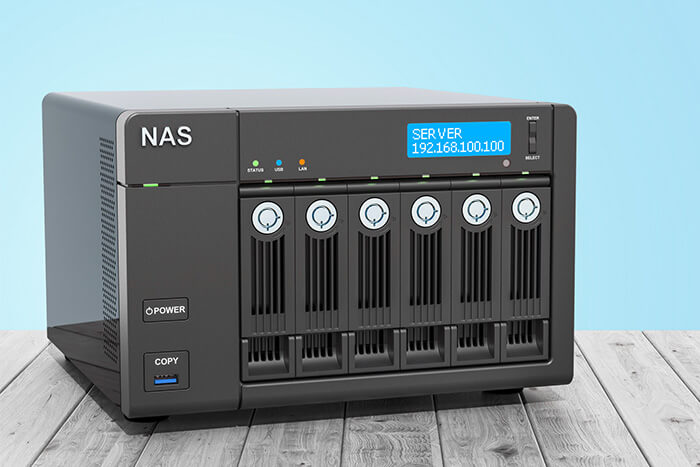 For more than 17 years we have successfully recovered data from all sorts of RAID servers, and performed hundreds of NAS data recoveries.
From two-drive mirrored RAID enclosures to over 48 drive complex Sun Microsystems RAID servers, IBM AS/400, HP EVA vRAID arrays with 24 RAID drives, we have seen and done them all.
Whether it's a corporate RAID server or home NAS server running RAID 0, RAID 5, RAID 6 or RAID 10, quite often RAID-rebuild process causes more damage than good.
Usually, this happens due to RAID controller malfunctions or human errors when RAID drives are removed and incorrectly re-inserted into the RAID enclosure.
If you experienced a raid failure or raid rebuild process that didn't yield any desired results, we recommend stopping any attempts immediately in order to avoid any further damages to your raid server.
Call our raid specialists at 613-225-7870 for immediate help with your raid data recovery project.
Our team of dedicated experts will assist you with your raid data recovery issue and help you avoid downtime.
Trust with confidence
Years of proven track record and hundreds of saved from bankruptcy companies, ranging from small businesses to large Government organizations are just a few to mention.
There is no RAID that we cannot handle or haven't seen.
Competitive and affordable pricing. 24/7 Emergency services. We support all RAID configurations: RAID 0, RAID 1, RAID 5, RAID 6, RAID 10, X-RAID, SHR, NAS, Servers.
---
RAID configurations found in data critical applications these days.

It was an emergency. Hundreds of employees had to be up and running by Monday morning. We sent the hard disks to Capital Data Recovery who worked over the weekend and kept me informed all the time. These people did everything to help us get our files. Everything was recovered 100% but we couldn't get our files back because no courier would work on Sunday. We downloaded Exchange files from Capital's FTP. That was the most critical data we needed. The rest of the files were shipped to use overnight on Monday. No employee noticed a problem when they came to work on Monday. Everything was running the way it was before. We, technical people know what it takes when such disaster occurs. My satisfaction with Capital Data Recovery is 110%.
Please, fill out the form below to get help with your RAID recovery project