Capital Data Recovery Inc
From Nortel engineering to modern data recovery and digital forensic services : 1999 - Present.
Certified data recovery and forensic professionals with almost two decades of experience.
Our services have been endorsed by the Government of Canada, world's leading technology providers, disaster recovery organizations, politicians and celebrities.
Our commitment, success rate and industry-leading knowledge of hard drive, raid, flash memory and mobile phone architecture has established Capital Data Recovery Inc as one of North America's leading data recovery companies.
Our Philosophy
The philosophy at Capital Data Recovery is to do our best in providing customers with the highest level of service possible while maintaining high, over 95% data recovery rates.
At Capital Data Recovery we believe in the "right price for the right job". An easy task will be quoted on a minimal scale, and a more extensive one requires a higher reimbursement, as expected.
We don't cut corners starting from diagnostics of your media right until release of your project.
Each project is assigned to an engineer who will lead the task from start to finish.
Our services are completely confidential and we are cleared to perform sensitive tasks. We sign NDA (Non-Disclosure agreements) for every project we accept.
Experience and dedication
High success rates with data recovery and digital forensic projects reflect the expertise and commitment we put into every project.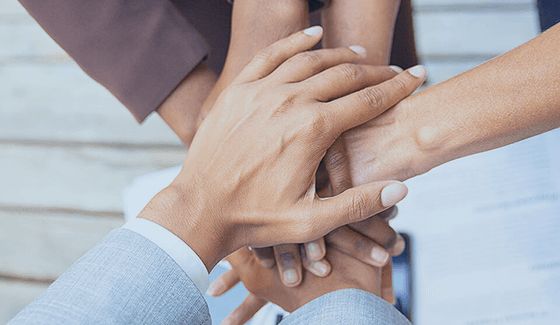 At Capital Data Recovery Inc, we are a team of industry professionals with extensive technical knowledge of storage system architectures and operation.
Our team is focused on developing, refining, and implementing advanced data recovery technologies, on complex data-related problems.
Continuous investments in innovative data recovery technology help Capital Data Recovery research & development and engineering teams ensure they keep on providing customers with state-of-the-art solutions.
We are called upon for tasks that fall beyond the realm of our advertised services as our clients feel trust and confidence when approaching us.
We boast such relationships as our primary asset and thus a reward on its own.
That's because we care
Capital Data Recovery has actual data recovery labs in Ottawa and other cities in Canada. We do not have virtual receiving depots where your drive starts its shipping journey to sorting facilities, and then continues its bumpy ride to the subcontracting lowest bidder data recovery shop somewhere in Toronto, USA or even Europe, without your knowledge.
We do not use PO Boxes or virtual offices that are offered by many hotels in each city these days.

We urge our clients to do their research well before trusting your data to a data recovery vendor.

Keep in mind, you may only have one chance.

We meet you personally. We deal with "Mike and Kathy", and not with "Project #5378".
We explain the process, we show the results, we shake hands. We make you happy.
If you happen to stop by and have a cup of coffee with us or bring another project 5 years later – we will still remember your name. We offer personalized service, and many of our clients become our friends. This is how we believe a good business should operate.
We are a proud data recovery company
Data recovery is our specialty. This is what we know. This is what we are best at.

Through professionally gained experience at Nortel Networks, our engineers further developed their interest and expertise into data recovery and digital forensic fields in 2003, which eventually led to founding Capital Data Recovery Inc in 2004.
Frequent training, Research & Development keep our team on par with the latest technology.
We develop recovery techniques, consult and help other data recovery companies in North America.
We invest in data recovery technology and keep our recovery labs up to date with all the latest State-Of-The-Art equipment and Class-100 clean rooms.
Our success rate of way over 95% due to full dedication to each case we receive.
We offer exceptional customer service and 100% satisfaction.
Memberships
High Technology Crime Investigation Association (HTCIA)
International Association of Computer Investigative Specialists (IACIS)
ACE Laboratory Ltd (ACE Lab)
Better Business Bureau (BBB)
Best in Ottawa (Best in Ottawa)